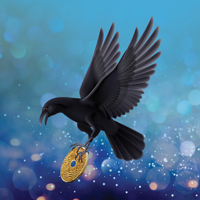 Latest posts by Gifted Authors (see all)
Thank you so much to everyone who has supported us throughout our journey! We have wonderful news to share with you today. Gifted is officially a #1 Best Seller on Amazon and an International Best Seller! We are so proud of this amazing achievement. Sales during the first week are so important for authors, and we're off to a great start!
Thank you for spreading the word and for your continued support. Gifted is now available in paperback and Kindle on Amazon.
Amazon links are provided right here on our website: www.readgifted.com/buy
Our book launch party was so much fun, we even had a special visit from Balchazar! If you missed it, you can watch the recordings on our YouTube Channel.
Paul was also featured in the East Idaho News recently. Click here to read the article!
Talk to you soon,
Kim & Paul
Kim Griffith and Paul Kotter
Co-Authors of Gifted
readgifted.com